Blog
True love for great sound unites us. 
The new LCT 640 TS
This multi-pattern large-diaphragm condenser microphone makes it possible to adjust the polar pattern post-recording.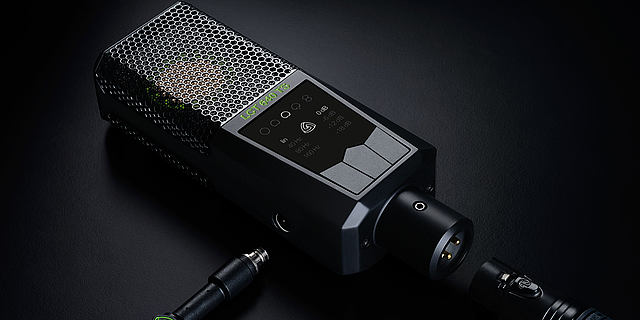 Designed and engineered in Austria, LEWITT's LCT 640 TS will revolutionize the way we think about the recording process. Set to Dual Output mode, the microphone's front and back diaphragm follow two independent circuitries. Using both outputs of the LCT 640 TS while recording is like capturing the whole scene instead of just recording a source as this adds the freedom of changing the polar pattern dynamically from cardioid all the way to Figure-8 at any time - also during post-production.
This way it's possible to practically jump back to the session, change the material you have already recorded dynamically by adjusting the polar pattern, add or subtract room, or even turn your microphone by 180°.
In order to make it easier and more fun to play around with different polar patterns, LEWITT created the Polarizer plug-in (compatible with PC and MAC, available as VST, AU and AAX plugin). Using the Polarizer, polar patterns can simply be set and fine tuned using a slider bar.
Usually, stereophony can only be done with two microphones. Now, it is way easier to use one LCT 640 TS by pointing the side of the microphone to the signal source and record both outputs on a stereo track. Changing the panorama for both signals will adjust the stereo width.
Set to Single Output Mode the LCT 640 TS has all the well-known characteristics of a studio multi-pattern condenser microphone. Equipped with LEWITT's Perfect Match technology any two LCT 640 TS will always form a matched pair. Clipping History, 4 low-cut and pre-attenuation settings round off the impressive feature list of the LCT 640 TS.
Learn more about the LCT 640 TS:
---