Blog
True love for great sound unites us.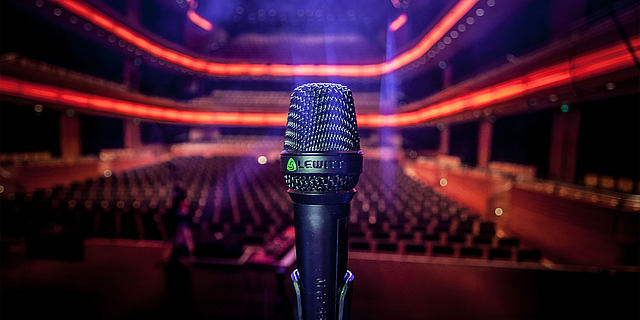 Lee Everett has worked as front of house engineer for George Ezra, and he's currently on tour with Billy Ocean.
[LEWITT] How did you get started in the music business?
[Lee Everett] Well, I'm extremely fortunate that my career is going very well right now. I realized that I wanted to do this job from an early age, when I was around 12, so it was a long time ago that I started. I began by training at a mixing desk in a small church where my parents went. From there, I took jobs at cool PA companies that I'd known about from the very beginning – doing things like loading trucks and sweeping floors, being as keen on it all as I could be – and eventually, if you stuck to it long enough, you'd get a break. And luckily, after a few years I'd had a couple such breaks.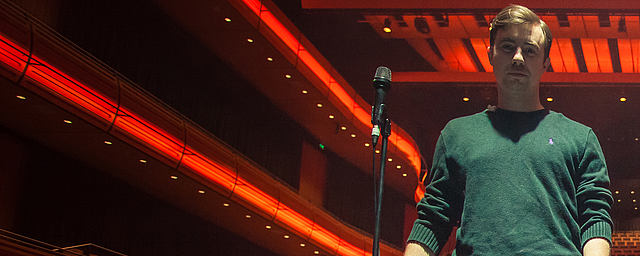 [LEWITT] As an engineer, there are certain tools that you need to do the best job possible. Can you tell us about some of the tools you use as a front of house and monitor engineer?
[Lee Everett] I had a lot more tools with me when I was mixing front of house, and I've still got those in my front of house rack. I've got vintage compressors and vintage preamps – even if those things aren't so good for travelling, I think they are worth it for the sound. But actually, I'm a real microphone man! It's the beginning of the signal chain and if you don't get a good signal in, you will not get a good signal out. I'm really proud of my mic collection, and it's growing all the time. I mean, I could do a show without my outboard equipment – though it might not sound as nice – but I can't do a show without microphones. And when you pick a selection of microphones that work with a particular artist in any situation, you don't leave home without those. It's as simple as that.
[LEWITT] Tell us about the mics you're using on tour with Billy Ocean…
[Lee Everett] I'm constantly experimenting with new mics, actually, much to the rest of my crew's annoyance – especially when I'm front of house. I've experimented with all kind of mics, and most recently, I've experimented with the mics by LEWITT. Obviously, they work really well for me. Which is difficult, actually, because as an engineer, when you've found something that works for you, it takes you a long time to be convinced by something else. But I like to experiment, so I have compared the LEWITT mics to the old standards – and they sound amazing. I realized that when we arrived late for a show with Billy Ocean: we didn't have the time to get all of our mics set up, so we used the AKG C 414 on overheads. And I really noticed the difference in sound when we went back to the LCT 550's at the next gig. I'm mixing monitors right now, and in some of the mixes the overheads are more prominent than usual – and listening to those, I would say that the LCT 550 sounded more focused and cut well through the mix. It was just really evident, and when we're working for a pop artist like Billy Ocean, that's something I really appreciate.
[LEWITT] Speaking of drums, what are you using on kick drum?
[Lee Everett] At the moment, I'm using the dynamic side of the DTP 640 REX. Compared with what we were using before, it really brings weight and body to the kick drum sound – and especially on monitors you need that weight, because otherwise you'll sound thin. I've also used it on floor toms in the past, and when you're looking to get a real stadium drum sound, the DTP 640 REX is incredible. We're also using all of the dynamic DTP 340 TT tom mics from the DTP Beat Kit Pro 7, and they're really good. I mean, it's quite hard to find a good mic for toms. I've tried all kinds of things, like the Sennheiser MD 421, but it's not so practical, being a large mic that you can only use on stands. So when you're looking for a clip-on mic, the choices are things like the Sennheiser e604 … but in direct comparison, we found that the LEWITT DTP 340 TT was just better, since it sounds more natural and captures the tom in a more life-like way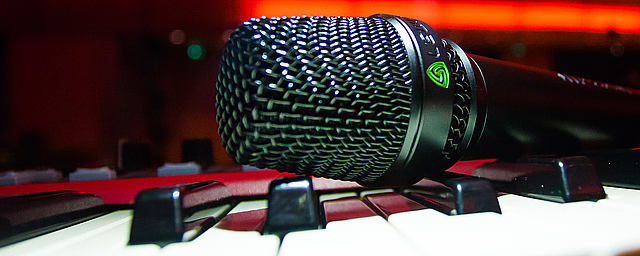 [LEWITT] On vocals, the MTP 550 DM is your mic of choice. What made you choose it?
[Lee Everett] The big thing for us is rejection of ambient stage noise – and the MTP 550 DM does that amazingly. But it also provides definition and tone. Everybody thinks of an SM 58 when they think of a handheld dynamic microphone, and yeah, their rejection is also good, but they don't have the definition – that's what we need for our female background vocals, and that's what the MTP 550 DM gives us.
[LEWITT] Do you get feedback from the musicians about their sound?
[Lee Everett] I always ask them if they're happy about the sound, and I wouldn't even dream of changing the drum mics or any other mics without asking the musician if he or she's happy with the changes we've made. Actually, it was very interesting when we moved to the LEWITT mics. Before, the three background vocalists sounded like a single block – the definition between the voices wasn't nearly as pronounced. Whereas when we started using the MTP 550 DM mics, it was nice that you could hear the three separate voices – and for in-ear monitoring, that's a brilliant tool to have! And yes, they've commented on it, and they all like it!
[LEWITT] Any final comments you'd like to make about LEWITT?
[Lee Everett] Yeah, I'd like to say that the customer service is actually brilliant. If you own a LEWITT microphone, you'll be looked after – and if there's a problem with the mic, it will be fixed. That's a huge selling point, actually. I've had pieces of equipment before where, when something goes wrong, the manufacturer just doesn't want to know. Also, the build quality is really, really good – just hold them in your hand and feel the weight. I mean, this is a big problem with the AKG C 414: over time, and not that much time, at that, the head basket would fall apart – and if that happens, your diaphragm's open to the world, and that's a dangerous place to be. And when you're in festival situations, you need to know that your microphones won't fall apart when the local crew are picking them up.
---