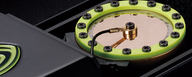 Review LCT 550
Recording Magazine
Paul Vnuk Jr of Recording - The magazine for recording musicians published an enlightening review of the LCT 550 condenser microphone.
Summary: "I used the LCT 550 on lead and backing vocals, acoustic guitars, conga, cajon, tambourine, shaker, front of drum kit, and as a room mic.
In my LCT 640 review, I landed on the word "pleasant"; with the LCT 640 and now with the LCT 550, it means that this mic is voiced quite honestly and naturally, but with a very gently rounded, beautiful top end and zero stridency. It's a mic that is well voiced for use on the abovementioned sources in a pop/rock context, but even more so, like its big brother, it excels on classical and jazz sources, especially strings.
[...]  I used the LCT 550 on two cello sessions and one violin tracking session, and in each instance I found it to be a truly "what you hear is what you get" style of mic. Its slightly forward yet rounded top end does well to highlight the strings without harshness or squonk, and the slight low end bump keeps the body response gently full. 
While you might think that its low noise floor first and foremost helps you get up close and intimate on quiet sources, that's not all this nearly-silent mic buys you. It also allows you, when in a good quiet room, to get some distance on quiet sources, achieving a touch more openness and depth without losing the source. 
Lastly, as I was wrapping up this review, just this morning I used the mic to record a 60-voice children's Christmas choir with great success. Once again, the LCT 550 gave me a sound that was clean, clear, and pleasant.
I think that the LCT 550 [...] could easily serve well as a one and only workhorse mic, especially if you have any desire to record acoustic instruments such as strings and acoustic guitar. If you don't need the multiple patterns of the LCT 640 and you want to know what it's like to work with a mic that defines the phrase "wicked silent", you owe it to yourself to check out the LCT 550..."
Links
---
Related products
---
More stories