Perfect for home recording.

LCT 240 PRO
Easy-to-use XLR microphone
For vocals, instruments, and streaming
Professional sound quality
Cardioid polar pattern 
On stock. Free shipping to until . Prices include VAT.
Select version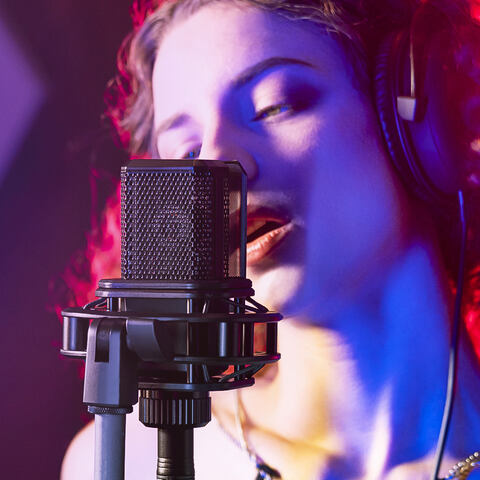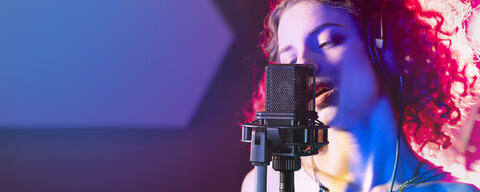 Perfect for home recording.
A LEWITT microphone makes you sound sensational. With the LCT 240 PRO, your home recordings will shine right from the start. Sound like a pro without much tweaking and get crystal clear recordings for your next project in no time.
Reviews
A great first condenser mic
Ultimately the LCT 240 PRO is a great first condenser mic for beginners and project studios, as well as a nice utility mic well suited to most tasks. That would be true at a much higher price than it costs.

Excellent for the price
"I think the 240 is a great entry-level mic better than all the others I have bought over the years. Clean clear and very usable." - Sal F.M.

Works well on many sources
The LCT 240 PRO is a fantastic entry-level microphone. It works well on many sources, excels on acoustic guitar and is built as microphones costing several times the price.

Good general purpose condenser microphone
"This is the second Lewitt condenser microphone that I have, after the LCT 440 Pure. And I think that I have made another good choice. It works very well, both for voice and acoustic instruments. Though I would use it for instruments when I use the LCT 440 for voice. Robust construction makes it usable for use in all conditions." - PC

A fantastic all around microphone
Here's a whole song recorded with the LCT 240 PRO by Warren Huart including a great review at the end of the video. 
Wow my god so damn good
"Wow my god so dam good if u think to buy this product I must say go for it worth the money my studio work go very well with this mic LEWITT u r dam good" - PDA


Are you just starting out?
Don't worry. We are here to help you.
If you are just looking for the perfect microphone for you, check out our product finder. If you want to learn and understand more about microphones in general, check out the microphone basics.
Specifications
Type

Condenser, permanently polarized
Acoustical operating principle

Pressure gradient transducer
Transducer Ø

17 mm, 0.67 in
Diaphragm

3 micron gold sputtered Mylar
Polar pattern

Cardioid
Frequency range

20 ... 20,000 Hz
Sensitivity

16.7 mV/Pa, -35.5 dBV/Pa
Self-noise

19 dB (A)
Max. SPL for 0.5 % THD

142 dBSPL
Dynamic range

123 dB (A)
Internal impedance

100 Ω
Supply voltage

48 V ± 4 V
Current consumption

3.1 mA
Connector

Gold plated 3-pin XLR
Microphone enclosure

Zinc die cast
Microphone dimensions

138 x 52 x 36 mm, 5.43 x 2.04 x 1.42 inch
Microphone net weight

310 g, 10.9 oz
Show more
Microphones measured according to: IEC 60268-4 | Phantom power according to: IEC 61938 | Noise measurement according to: IEC 60268-1