Blog
True love for great sound unites us.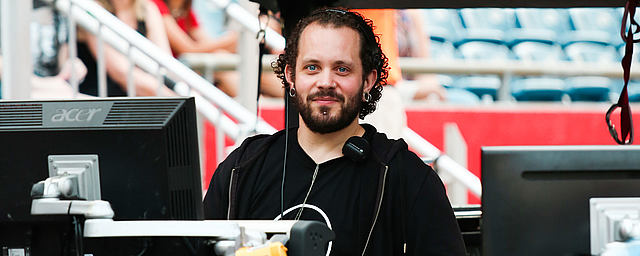 Mat Collis is a Grammy-nominated recording engineer, FOH engineer, and producer who's worked with Jay Z, Calvin Harris, and many others. Right now, he's on Taylor Swift's Reputation tour doing FOH for Charli XCX using LEWITT mics on drums. Mat sent us some pretty cool photos of the LEWITT mics in gigantic stadiums, and we just now got an opportunity to learn more about his experiences with these mics on tour...
[LEWITT] How long have you been doing audio engineering - and who have you worked with so far?
[Mat Collis] I've been working in studios and in live sound for approximately 18 years and have been lucky enough to work with an incredibly diverse range of artists and musicians. Highlights would definitely be Steven Wilson, Jay-Z, Charli XCX, Opeth, Unkle, Mr Hudson, and Calvin Harris.
[LEWITT] How long have you worked with Charli XCX?
[Mat Collis] I've been working with Charli for about 7 years now. 
[LEWITT] You're using some LEWITT microphones on  Taylor Swift's Reputation tour with Charli XCX  – how did that come about?
[Mat Collis] I was contacted by my longtime friend Phil Cummings, a top guy in the audio business, who asked if I was interested in trying out some of these LEWITT mics out after he told me he was LEWITT's UK Artist Relations Manager. And since Phil and I happened to be in LA at the same time, he made the effort to swing by our rehearsal room in Burbank and deliver them personally – and I've been using them ever since.
[LEWITT] Which is your favorite among the LEWITT microphones you're using on the tour?
[Mat Collis] It's a close call between the MTP 440 DM and the LCT 540 S. I think I'd say the 540 S, though; I love that mic.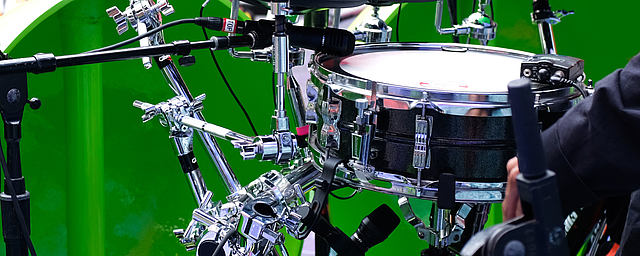 Mat is using the LCT 540 S on overheads, the MTP 440 DM on snare top and the DTP 340 TT on snare bottom. [Photos © Henry Redcliffe]
[LEWITT] Why is the LCT 540 S your favorite, and how's it comparing to other mics you've used?
[Mat Collis] The LCT 540 S is a very clean and open-sounding mic. This model is great as a set of overheads and compliments the spot mics perfectly. They fit beautifully and really easily into the mix, and they have an amazing transient response. Definitely my choice for overheads!
[LEWITT] What do you think of the features on the LCT 540 S?
[Mat Collis] The integrated clip indicator and automatic attenuation are really cool features, and the magnetic pop shield is very nice, too. Though the features on the 640 TS also sound amazing – I'd love to try that one out!
[LEWITT] How does the DTP 340 REX sound on the kick drum?
[Mat Collis] It sounds great on the kick, loads of low end but not muddy. Even when you switch to enhanced frequency response mode, it doesn't get muddy! 
[LEWITT] 
Any final comments?
[Mat Collis]
Just to thank all of the audio guys and Eight Day Sound for being amazing and always being there to help.
---