Blog
True love for great sound unites us.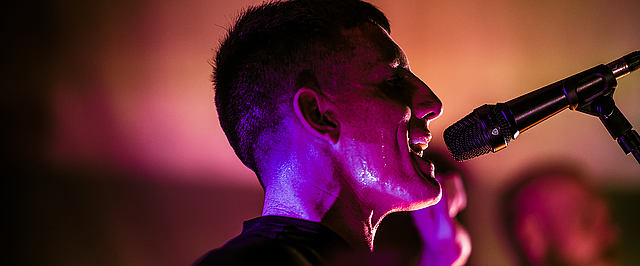 UPDATE
The MIXING CONTEST is now closed to submissions! Many thanks for all the mixes!
Check out other mixing contests.
Make sure to never miss a chance to win free LEWITT microphones by subscribing to our newsletter.
We'll let you know about future mixing contests and giveaways.
---
The contest
 
LEWITT and Metropolis Studios have teamed up to explore new music in the intimate concert series Clash Live @ Metropolis. Louis Berry was on fire and took the roof off the legendary Studio A in September's live recording session.
Now you can download the multitracks of this session and enter our mixing contest. Sharing your talent with us will be honored: the three best mixes chosen by the Metropolis sound engineers will win a brand-new LEWITT microphone.
'25 Reasons' to mix
The contest features the single '25 Reasons' by Louis Berry recorded at Clash Live @ Metropolis. This video presents the mixed and mastered version of the award-winning engineers at Metropolis Studios. Do you take the challenge to compete against them?
The prizes
Win one of three brand new, cutting-edge LEWITT microphones!
 1st Prize: LCT 640 TS 
(MSRP $899) 

2nd Prize: LCT 440 PURE 
(MSRP $269)

3rd Prize: MTP 440 DM 
(MSRP $99)

 
 
 
And the winners are...
1st Prize: Simon G.
2nd Prize: Seo J.
3rd Prize: Shin I. O.
Download. Mix. Submit. Win.  (Contest is closed)
Mixing a live recording is a challenge every sound engineer will face in his or her career.
Embrace the bleed or try to get rid of it - the decision is yours!
Rules
This is not a loudness contest; all submissions will be level-matched by the judges before listening. 

Don't change the tempo/key/arrangement. This is a mixing contest. 

Don't add any additional samples, sounds or instruments to the mix. This is a mixing contest. 
Only submit your mix once, multi-submissions will automatically disqualify you from the contest.

Submission deadline is February 15th, 2019 at 11:59 PM PST. Any tracks submitted after this deadline will not be considered for the contest.

The engineers from Metropolis Studios will determine the three winners.  

Winners will be notified via email, as well as on this page on March 15th, 2019
Have fun
Mix the song

Bounce your mix to a 320 kbps mp3 file. Make sure the file name includes your first- and last name (e.g. 'Peter Pan – 25 Reasons Mix.mp3')

Submit your mp3 to [email protected]
Deadline for your submission is February 15th, 2019 at 11:59 PM PST
Mixing is an art form. The winner will be chosen based on the judges' subjective taste. There are no absolute rules. Don't be upset if your version does not make it to the top.
GOOD LUCK & HAPPY MIXING!
Included tracks
Bass amp - DTP 340 REX
Kick in - DTP 340 REX
Kick out - DTP 640 REX (dynamic capsule only)
Snare top - MTP 440 DM
Snare bottom - LCT 340
Toms - DTP 340 TT
Overhead L - LCT 640 TS
Overhead R - LCT 640 TS
Hi-Hats - LCT 340
Slam/wurst mic - LCT 640 TS
Guitar amp - MTP 440 DM
Guitar 2 - KEMPER
Lead vocals - MTP 940 CM
Backing vocals - MTP 940 CM
Room L - LCT 540 S
Room R - LCT 540 S
Samples/Synth DI, plus one track with plate reverb
POLARIZER plugin
Recordings made with the LCT 640 TS in Dual Output Mode allow the polar patterns to be modified in post-production with the POLARIZER plugin. The POLARIZER plugin and detailed instructions are included in the download folder. In this session, we recorded the following tracks with the LCT 640 TS in Dual Output Mode:
LEWITT microphones are used on all tracks recorded at Clash live @ Metropolis, which are in turn mixed by Metropolis Studios for everybody's listening pleasure. And here's a shout out to the good folks at Clash Magazine, Turbosound, Midas Consoles, LabGruppen, as well as to the entire Metropolis Studios crew who put their hearts and souls into hosting the best monthly live recording session in London!
---